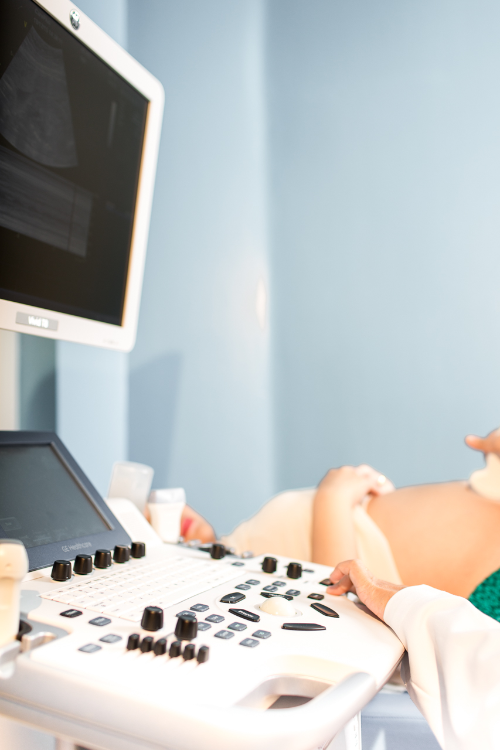 It is a must to have regular gynecological & pregnancy checkups and any gynecological or pregnancy issues must be addressed timely.
We provide a wide range of comprehensive and efficient services for the special problems of women. We put great emphasis on your comfort and we ensure that here your doctor can be just like a best friend, to make each visit a relaxed experience.
We are experienced and specialized in areas such as:
1. Gynecological Diseases:
We provide proper diagnosis and effective treatment for other common women's problems such as:
Genital infection

Sexually transmitted disease

Hormonal disorders

Ovarian cyst
2. Menopause
Treatment of menstrual disorders for all ages of women from puberty to menopause

Consultations on gynecological issues, postmenopausal sexual health, especially the gynecological health package with bone density measurements, and tips on the prevention of menopausal diseases

Diet and exercise counseling for premenopausal and postmenopausal women

Consultations on the use of hormone replacement therapy for premenopausal and postmenopausal women
3. Obstetrics
Consultations and examinations of pre-marriage and pre-pregnancy

Routine monitoring of fetal development in the womb, detecting high-risk congenital deformities according to the guidelines of the American Obstetric Association using modern equipment, 4D ultrasound, fetal heart's monitoring.

Consultations on nutritions and exercises for pregnant mothers for a healthy baby

Our obstetric doctor can arrange for delivery of your baby at other institutions.
4. Family planning
We provide full services with many options for family planning such as: contraceptive medications, estrogen implantation, intrauterine device, early abortion (if endangering the health of the mother), etc. We work with our patients in strict privacy: all medical records are kept in strictest confidence, and the reason for your visit is not open to others.

Examination and counseling on infertility (problems related to polycystic ovary syndrome, endometriosis, ureteral fibrosis, uterine fibroids, ovarian cysts ...)
5. Cancer screening
Screening for cervical cancer using Pap'smear and HPV tests, according to the latest guidelines of the World Health Organization.

In conjunction with state-of-the-art laboratory equipment, cervical screening helps patients to identify and treat the most common cancers of women, such as cervical cancer, ovarian cancer

Consult and vaccinate for cervical cancer

Breast cancer screening with the aid of digital mammography, which helps detect breast cancer at the earliest stage, along with biopsy diagnosis through breast cancer screening (mammogram), breast self-examination, chest ultrasound,… for women and blood screening for breast cancer maker CA153.

Screening for uterine cancer and ovarian cancer
Equipped with state-of-the-art equipment such as cervical screening, 4D ultrasound, digital mammography, osteoporosis, fetal tracker, on-site testing for instant results, we ensure that our patients will receive personalized and unique care in a friendly and professional environment.